All Indian literature is one, written in different languages ​​and this can also apply to Indian culture. The regional cultures, represented in different languages ​​and idioms with local characteristics and colors, carry with them the flavor of the Indian soul. India stands for unity in diversity. The Ministry of Minority Affairs of the Government of India has even designated Muslims, Sikhs, Christians, Buddhists and Jains as minority communities in India separated in terms of religion.
Today, Indranil Sarkar has made a docu-movie titled "Minority Diary" after an extensive study on the socio-economic status, cultural interrelation and contribution of Christians, Sikhs, Buddhists and Jains to society . Thus, it aims to represent the diverse unity factor. The docu-film poster was recently released.
Interestingly, Christianity is the third largest religion in India after Hinduism and Islam, with around 27.8 million followers (2.78 Crore), constituting 2.3% of India's population. It is assumed that there were no Christians in India until Western missionaries brought the gospel to this land of pagans, and this is not at all the truth. FROM SAM LAZARO: Long before reaching many parts of Europe, Christianity crossed the Arabian Sea to India along the flourishing spice trade routes.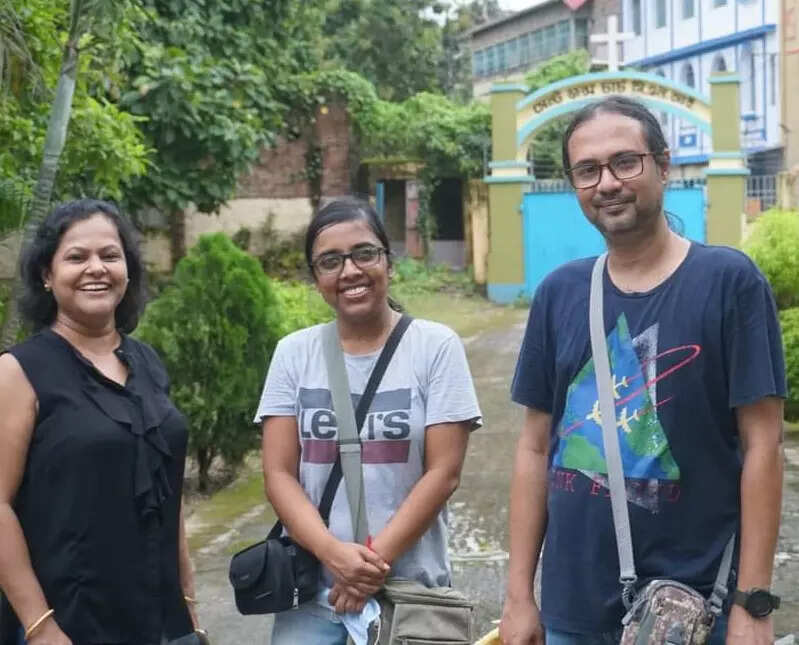 West Bengal is a versatile state, both geographically and culturally, and is the main subject of the docu-film. 'Minority Diary', the first part of the docu-film is the quest and study of the Christian community in West Bengal revealing its history, development, cross-cultural ties and contribution to society.
Indranil Sarkar is internationally acclaimed for his previous docu-films "The Turning Point" – a film about Irom Chanu Sharmila, the Iron Lady of Manipur, "Utopic Assassins" – a film about narcotics and third world politics, "Embryonic Journey' – a film about the estuarine crocodile in the Sunderbans delta region and 'The Worker for a drop of honey' – based on the honey collectors of the Sunderbans.