MANILA, Philippines — Instead of banning five supposedly "subversive" Filipino-language books, the government should encourage people to read them, according to Tanggol Wika, a coalition of literature and culture organizations and university departments.
The group said the five books named by the Komisyon sa Wikang Filipino (KWF) in a memorandum were 'subversive' in the sense that they 'raise readers' consciousness' and help them 'steer towards a changing society' .
"Instead of threatening the public not to read their books, it is more appropriate for the government to ask them to read more of them instead," said Tanggol Wika.
"Worse than the Marites"
The group, however, also came to the defense of KWF, calling out Sonshine Media Network Inc. (SMNI) hosts and Lorraine Badoy for accusing the agency of being sympathetic to communists for publishing "anti-government" books.
Tanggol Wika said the SMNI hosts were "even worse than gossip and 'Mariteses' by citing flimsy sources of information that are surely unbelievable and baseless".
"Many books, Filipino or English, would most likely cite different sources, including works that could be considered groundbreaking," the group said. "But the mere citation of these should not be taken as endorsement or sympathy towards these works, but as a typical part of the academic and scholarly process of poring over different related literatures."
Editorial freedom
He added that the KWF was well known for its rigorous publication of literature that had been peer-reviewed and edited by credible scholars.
As a commission with its own charter, the KWF has its own autonomy in its operations and editorial freedom. "No one outside the organization should interfere with KWF's publishing processes, or censor and ban the printing and distribution of KWF-published books," said Tanggol Wika.
The Department of Vocal Communication and Theater Arts at the University of the Philippines also condemned the censorship of Filipino literary works and the red-marking of scholars and writers.
"As an academic institution committed to teaching speech, theater and performance as modes of critical inquiry, creative expression and public engagement, we join our fellow artists, communities and universities to defend and fight for truth, academic freedom and integrity," it said.
In a memorandum dated August 9, the KWF ordered one of its units, the Sentro ng Wika in Kultura, to stop printing five Filipino-language books said to contain "political, subversive and creative literary works with subliminal ideologies that encourage fighting the government."
The books were "Teatro Politikal Dos" by Malou Jacob, "Kalatas: Mga Kuwentong Bayan at Kuwentong Buhay" by Rommel Rodriguez, "Tawid-diwa sa Pananagisag ni Bienvenido Lumbera: Ang Bayan, ang Manunulat, and ang Magasing Sagisag sa Imahinatibong Yugto ng Batas Militar 1975-1979" by Dexter Cayanes, "May Hadlang ang Umaga" by Don Pagusara and "Labas: Mga Palabas sa Labas ng Sentro" by Reuel Aguila.
RELATED STORIES
KWF has no authority to ban or censor written works – Lagman
CHR to KWF: be careful in interpreting the anti-terrorism law
Writers' groups join outcry over KWF move
News handpicked by our editors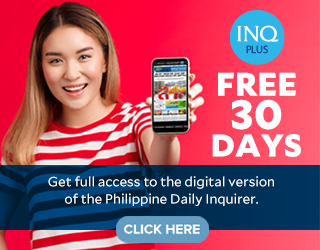 Read more
Subscribe to INQUIRER PLUS to access The Philippine Daily Inquirer and over 70 titles, share up to 5 gadgets, listen to the news, download as early as 4am and share articles on social media. Call 896 6000.
For comments, complaints or inquiries, contact us.