A new literary arts space is planned for the empty building at 3301 Washington Avenue, east of the Grand Center.
The Kranzberg Arts Foundation is developing the new venue called High Low. It will include a gallery with rotating exhibits and a 200-seat performance space that can accommodate readings, book signings and other events.
The ground floor will include a cafe and a 1,500 square foot library with rotating collections of books, newspapers and magazines. The High Low plans to work with Blueprint Coffee on coffee and offer fast food service in partnership with chef Rob Connoley, who is also planning a new restaurant, Bulrush, next door.
"St. Louis is a literary city," Ken Kranzberg of the Kranzberg Arts Foundation said in a statement announcing the project. "The High Low will fill a niche that we believe is needed to create a place where writers and literary institutions can collaborate to advance the literary arts. It will be a welcoming place for all."
Upstairs, a 1,000 square foot space will host the foundation's new Writers in Residence program, intended to both support local writers and attract writers from across the country and around the world.
A second space will offer eight office suites designed for young arts organizations.
Work on the High Low will begin early next year and is scheduled to open mid-2019. A cost estimate for the rehabilitation of the building was not disclosed. KAF LLC, a company related to the foundation, acquired the property this year.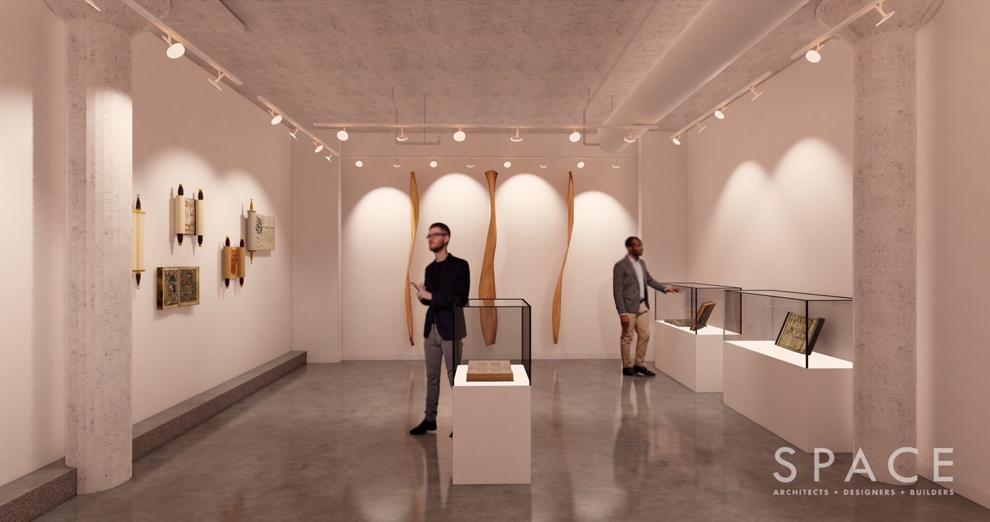 The Kranzberg Arts Foundation, created by philanthropists Ken and Nancy Kranzberg, has been behind other projects in the Grand Center, such as the Grandel and .ZACK performance halls.