The Spoke will replace the defunct USCEats app with xDine, a new online ordering system, to address long coffee wait times.
According to Keemia Abbaszadeh, vice president of communications for the university's Student Council, the USCEats mobile app was facing food ordering issues and xDine "was chosen as an improved replacement."
USC has already set up xDine for the Wave – the council restaurant on the second floor of UCC – and planned to launch the same system for the Spoke after Reading Week, but ran into technical issues.
Abbaszadeh said USC had trained staff to be "prepared for the increased volume of orders when the [system] is launched.
Through xDine, orders can be placed online for pickup using a QR code at Spoke's Cafe Express counter and Wave's Bar. Students can browse their web browser menu and choose a pickup time for their order – as soon as possible or scheduled.
"It is possible to easily order in class and pick up when students are ready without any queues," Abbaszadeh said.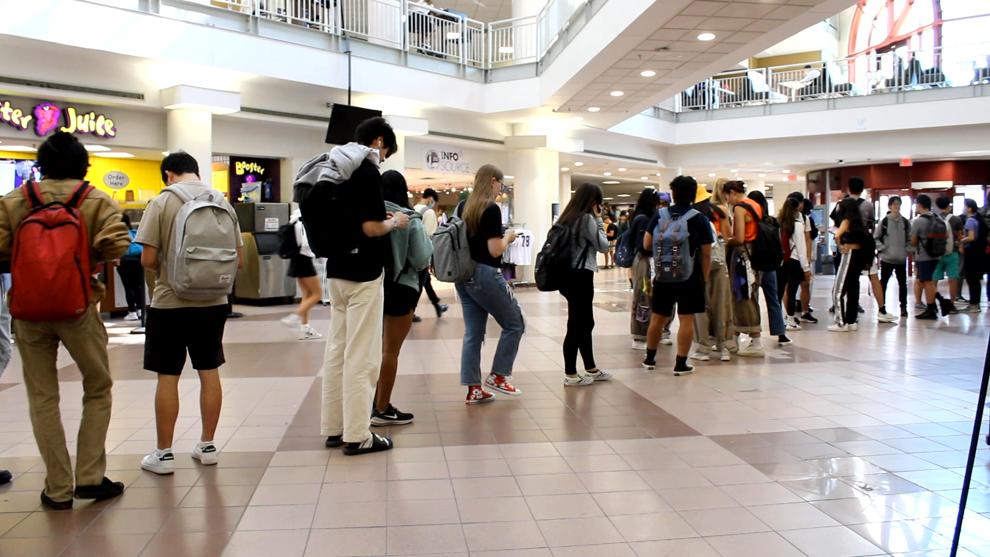 The University Community Center has been inundated this semester with students queuing for on-campus restaurants, including the Spoke, Starbucks and Tim Hortons.
Olivia Grosso, a fourth-year creative writing and English literature student, said she waited in line at UCC's Tim Horton's for 30 minutes before growing impatient. Grosso said she came "for a quick coffee."
"It definitely takes time out of my day…it definitely takes time out of school," she said.
Staffing shortages have forced several Western University-run campus restaurants and food services to close or shorten hours of operation this semester. On-campus restaurants closed due to staffing shortages include UCC's Pita Pit, Social Science Center's Tim Horton's, and Western Student Recreation Center's Booster Juice. UCC's ground floor Starbucks was also closed after the franchise found "challenges" with the layout of the location.
Western has already launched its own mobile app, WesternEats, where students can pre-order at some of the low-traffic restaurants on campus.